5 Reasons Press Releases Are Important For Your Business
Every company aims to be regarded as trustworthy. An excellent method to establish your authority is to issue a press release. Press releases are seen as a reliable source of information by the general public. Press releases that are regularly factual, according to Cision, allow you to gain credibility with journalists and your current and potential clients over time. Promoting a company's positive image is especially important for new and expanding small enterprises.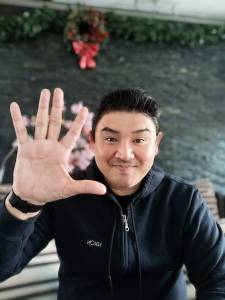 Cision also adds that getting your company or brand name in the public eye via getting press publicity. Especially as 44% of journalists believe press releases to be the most reliable source of brand-related information, this is beneficial for promoting your brand—the media's use of a press release and its importance to their work.
1. Press is typically considered one of the most credible sources of brand information.
Additionally, press releases can be created in-house, allowing you to maintain complete command over your company's communications tone and content. As a result, the general public has a more favorable view of your company.
2. Involve the Media
PR (Press Release) can now be shared with the general public via social media in addition to journalists because of the growth of social media. Using social media to disseminate a news release allows your company to engage with a wide range of potential customers. However, it's crucial to know how to promote your press release on social media. According to research, a simple post announcing the news and sharing the link is fine, but segmenting your followers and tailoring the message to each group may be better.
3. The next step is to increase your website's visibility on search engines.
Publishing your company's news via a PR on major news sites is advantageous for your brand and search engine optimization (SEO). Having a high-ranking press release on Google and other search engines increases visibility to existing and future clients, as there are 63,000 searches every second for it. The value of a press release extends far beyond only establishing media contacts and includes boosting your search engine traffic as part of your overall marketing strategy. Cision explains how your press release can be found, matched, indexed, and ranked by search engines using SEO best practices.
4. Increase Your PR Activities
PR allows you to engage with many media outlets, not only journalists. A timely and relevant PR can be picked up by a reporter from the news media or others interested in the topic. In the form of radio and television interviews, quotes in newspaper articles, and other public relations activities, this is a great chance. However, make sure you complete your homework! An effective press release must include all relevant details, including who, what, where, and when. There is no need for any media outlet to share something if it is not accurate or exciting.
5. Crisis management
Combating an internal problem by issuing PR. When a crisis hits, using PR to communicate your company's plight is smart.
When it comes to crisis communication, PR is crucially important. Press can be a beneficial tool when things go awry since you get to tell the tale first. What is the purpose of a press release in a crisis? Fit Small Business defines a crisis communication news release as a written communication that identifies a crisis the firm and its stakeholders face and a solid plan to limit its damage or service to those touched by the crisis. Having a consolidated source of information from the company prevents speculation about the crisis definition and the company's response.